How to Make Your Own Virtual Set
A course by Martha I. Orozco, Video Production Specialist.
OFFER
USE THE PROMO CODE
Leave us your details and we will contact you soon
OFERTA
$9.00 USD
85% Dto. $60.00 US
USE THE PROMO CODE
---
One time payment for one year
20 lessons (40 minutes)
5 additional resources (1 UV Map, 3 virtual set, 1 study document)
Online and at your pace
Language: English
Level: Beginner
What are you buying?
Unlimited access to the different chapters of the course, lessons, informative texts and additional resources for one year of service.
Access to the course community where you can share experiences with the teacher and other students.
NOTE: Video40 offers a refund within the first 7 days after the purchase of the course. If you are not satisfied, contact us and we will process your refund. After 7 days we cannot offer refunds.

Increase the production value of your presentations and add instant credibility to your videos and podcasts.
In this tutorial, Martha will show you step by step how to install and light a green screen, how to create a virtual set from a pre-designed image to the configuration of the set on the vMix platform so you can broadcast your presentations in a more original and professional way.
Martha Orozco is a professional in the field of video production and has always looked for ways to improve her work. One of the tools she has found very useful is the use of a virtual set.
---
We have a free course for you
Only with your data can you enter the course so you can enjoy it
---
Easily learn the basics to create your own virtual set, whether real or fictional.
Our virtual set course is designed especially for beginners.
You don't need to be an editing expert to create professional environments.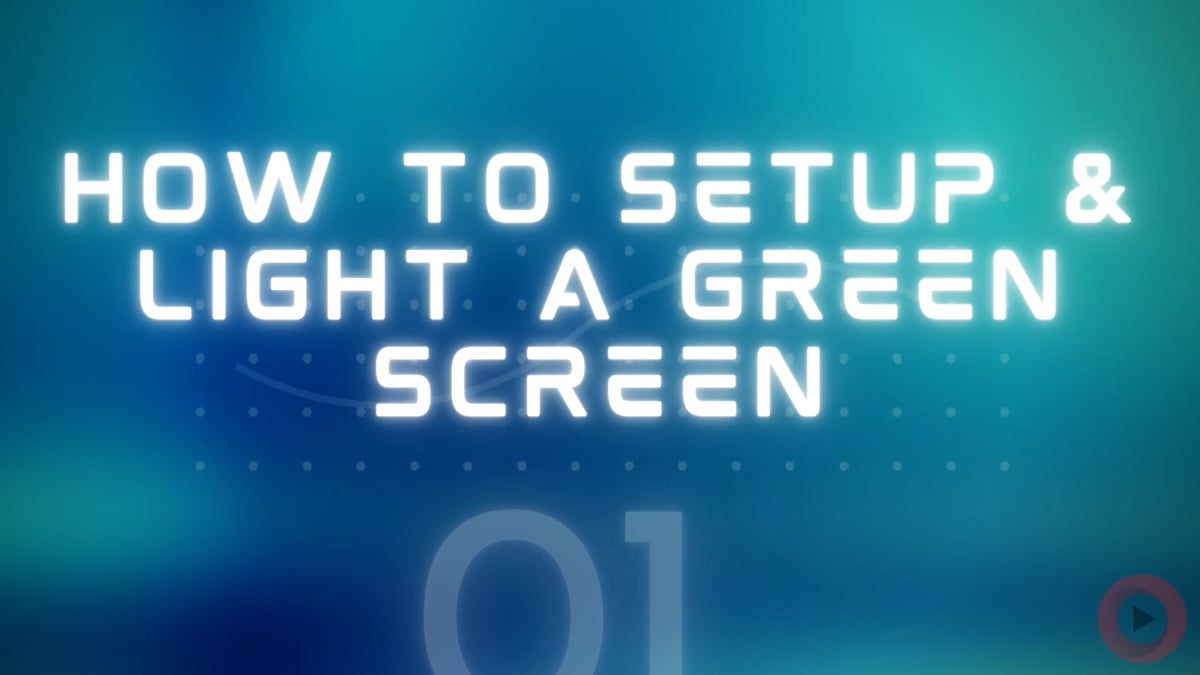 What will you learn in this online course?
INSTALLATION AND LIGHTING OF THE CHROMA KEY: how to install and light a Green Screen in your home or office.
DESIGN AND CREATION OF THE VIRTUAL SET: how to create a virtual set from a pre-designed image in Photoshop.
SETUP OF THE SET IN VMIX: how to insert the virtual set within this platform.
In the first chapter, you will meet Martha Orozco, an expert in video production, with her you will learn about Chroma Key assembly and lighting. You will learn the lighting techniques of the 3 points, as well as the appropriate equipment to achieve quality lighting in your home or office.
In the second chapter, Martha will show you how to select and download a design from Canva, and then transform it into a Virtual Set. You will learn how to create a project in Photoshop, how to insert the Uvmap and how to export it.
In the third chapter, you'll learn how to set up your Photoshop project in an XML code sheet using the free Notepad++ program. Then, you will create your own project in the vMix platform to assemble your virtual set. You will learn how to select the video you want to project, how to replace the green background, how to select the angles and speed of the camera in the vMix platform.
What is the course project?
With the study documents, the 3 images and the file of UV Map you will create a virtual set to later configure it in the vMix or OBS platform.
Who is this online course for?
For people who want to learn how to create their own virtual sets from a pre-designed image. Also for creators who are looking for originality, discover new graphic design possibilities, and delve into this technique of creating virtual sets from a UV Map file.
Requirements and materials
-Computer with internet connection
-Photoshop or After Effects (both require a subscription, but offer a 7-day free trial)
-vMix (paid software with 60-day free trial) or the option of OBS Studio (free and open source software)
-Notepad++ (free text editor for Windows)
-Canva (design tool with a free version with access to thousands of templates, photos, fonts, etc.)
With these programs you can create a virtual set for your video presentations in a simple and professional way.
8 Lessons
TUTOR EXPERIENCE: MARTHA (INES) OROZCO

f

1 LESSON: HOW TO SET UP AND LIGHT A GREEN SCREEN

2 LESSON: 3-POINT LIGHTING SET UP

3 LESSON: KEY POINTS-BASIC TECHNICAL ELEMENTS
SUPPORT DOCUMENTS TO DOWNLOAD
8 Lessons
1 LESSON: REQUIRED PROGRAMS

2 LESSON: OPTIONS TO CREATE A PROJECT IN PHOTOSHOP

3 LESSON: FILES REQUIRED TO CREATE THE VIRTUAL SET

4 LESSON: SPECIFICATIONS FOR CREATING A NEW PROJECT IN PHOTOSHOP

5 LESSON: INSERT THE FILES INTO THE UV MAP

6 LESSON: UV MAP FOR SIZE DISTORTION

7 LESSON: UV MAP FOR CLIPPING MASK TO AVOID IMAGE DISTORTION

8 LESSON: TO SAVE THE PROJECT IN PHOTOSHOP

9 LESSON: KEY POINTS_REVIEW
8 Lessons
1 LESSON: REQUIRED PROGRAMS OR APPLICATIONS

2 LESSON: HOW TO CONFIGURE THE VIRTUAL SET IN VMIX

3 LESSON: XML CONFIGURATION PROCESS IN VMIX

4 LESSON: VIRTUAL SET CAMERAS CONFIGURATION IN VMIX

5 LESSON: ASSIGNING THE VIDEO SOURCES

6 LESSON: CAMERA MOVEMENT SETTINGS

7 LESSON: SET SPEED OF TRANSITIONS

8 LESSON: REMOVE GREEN BACKGROUND AND POSITION TALENT

9 LESSON: KEY POINTS_REVIEW
INSTRUCTOR
Hi, I am Martha (Ines) Orozco, for more than 25 years I worked in the television industry in the United States, behind and in front of the cameras on Hispanic networks such as Univision, Telemundo, Discovery Channel, and Televisa. For the past 5 years, I have been an executive producer for Vídeo40, an agency in Miami, specializing in producing and recording educational videos and video lessons for schools, universities, and businesses. We made the transition to the virtual world; adapting to the current times of remote work and study through the implementation of resources and new digital tools for audiovisual production. The flexibility of technology provides us with opportunities to access powerful and practical tools to create high-quality content ourselves. So, cheer up and let your imagination fly to start creating your own virtual set.
---
Hola, soy Martha (Inés) Orozco, durante más de 25 años trabajé en la industria de la televisión en Estados Unidos, detrás y delante de las cámaras en networks hispanos como Univision, Telemundo, Discovery Channel y Televisa. Durante los últimos 5 años, he sido productora ejecutiva para Vídeo40, una agencia en Miami, especializada en la producción y grabación de videos educativos y lecciones de video para escuelas, universidades y negocios. Nosotros tambien hicimos la transición al mundo virtual; adaptándonos a los tiempos actuales de trabajo y estudio remoto a través de la implementación de recursos y nuevas herramientas digitales para la producción audiovisual. La flexibilidad de la tecnología nos brinda oportunidades para acceder a herramientas poderosas y prácticas para crear contenido de alta calidad por nosotros mismos. Así que animate y deja volar tu imaginación para empezar a crear tu propio set virtual.
---